Bathtubs
A Dirty Secret
Many old and disabled people aren't bathing.
--We can't.--
Last worked on: June 21st, 2021c
you're at: https://57296.neocities.org/bathtub.htm
Here's a problem with problematic "solutions": how to get in and out of our nice, textured floor, bathtub. It's wider than usual (at 36 inches), but only of standard length, so those suction cup anchored power lift seats: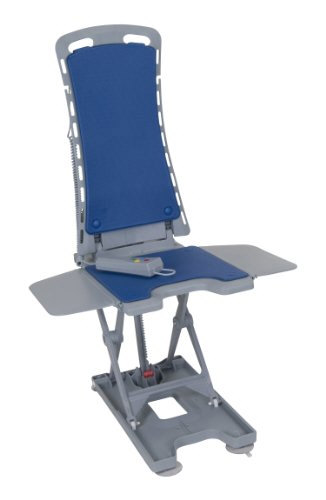 (with a base only about a foot wide on the tub's floor) --seem questionable. (Our local medical equipment supplier won't sell them, but they can be ordered through Walmart and Amazon.)
25 years ago we installed our fine bathtub (has pumps and bubble jets), which we regularly enjoyed for about 22 years, sometimes with both of us in it together (a bit crowded/friendly :-) but now it just sits, dry and empty.
* We also have a small shower with a seat --but my wife finds that to be a miserable experience (compared to a nice bath soak).
* Woulda-shoulda department: ~ You might think that we should have installed a walk-in tub with a door, but think again: you have to sit there while it slowly fills, then again when it slowly drains --which can be a problem with oldsters and the mentally impaired. (There's also some noise about caregivers needing to keep stays in the bathtub under 20 minutes, lest vestigial muscle strength be lost.)
* Perhaps the most reasonable alternative would be to have installed a standard bathtub (not over 24" wide and with a smooth bottom) such that a power lift chair could be more safely used.
* The best idea (given foresight --now hindsight) might have been to install a traditional looking, claw-footed tub: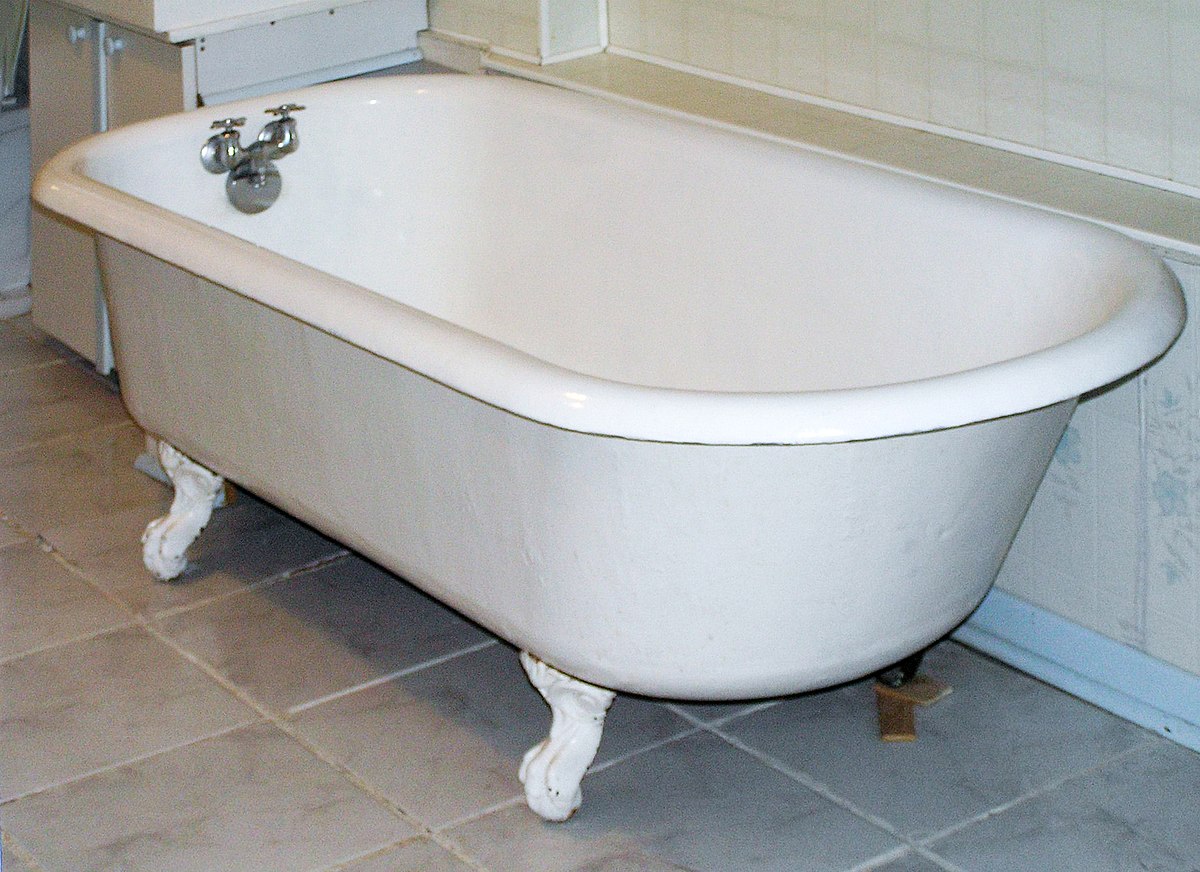 (which can be had with Jacuzzi jets and enclosed plumbing). The salient feature here: there's adequate clearance between the tub and the bathroom floor, such that it's possible to slide the legs of a "Hoyer" type lift beneath it.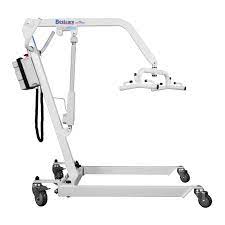 Yes: that looks like a discouraging monstrosity (and caregivers should have their shoes on), but when it comes to one old person helping another old person get in and out of a tub, anything else pales by comparison. "Injuries in or near the bathtub or shower account for more than 2/3rds of emergency room visits" --!! (from a 2011 New York Times article)
* Another possible option: an inflatable bath chair --using, but without relying on, its suction cups (re: our textured tub floor). As pictured (standing alone here), this thing looks ungainly and tippy, but in a close-fitting bathtub (it's 23" wide, so our tub's a potential problem), and suction cupped to the tub's smooth back rest, I'd expect it to be pretty stable.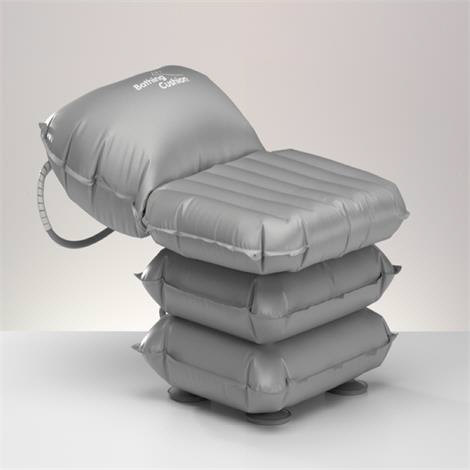 Used in our tub, I'd:
1) Inflate the chair; 2) Start the water running --agreeably warm; 3) Using a high/long-reaching grab bar,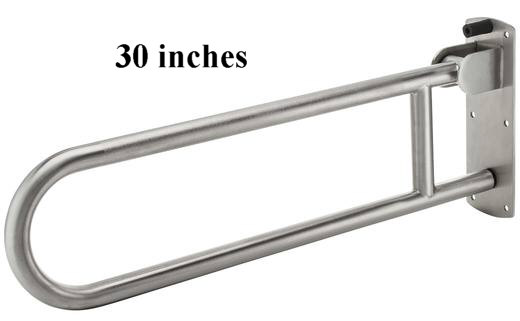 --transfer my standing wife into the tub; 4) Seat her on the cushion in the filling tub; 5) Then deflate it --before the rising water floats it free of the tub's floor. (I'm guessing that the suction cups might hold long enough to be useful, but I won't count on it.)
To get her out:
6) Start the tub draining and start rinsing my wife down with clear warm water (bubble bath soap scum); 7) When enough water's drained out (so as not to float the chair), start inflating the chair, while continuing to rinse her; Using that high/long reach grab bar, assist her in transferring out of the tub --to stand beside it, firmly gripping a walker that I've bolted to the wall; 8) And dry her off.


-
-
-
-
-
-
-
-
-
-
-
-
-
end