A Sampling of Granny D's Oil Paintings
--and other artworks
You're at: https://57296.neocities.org/granny-d.html
(updated: November 10, 2015)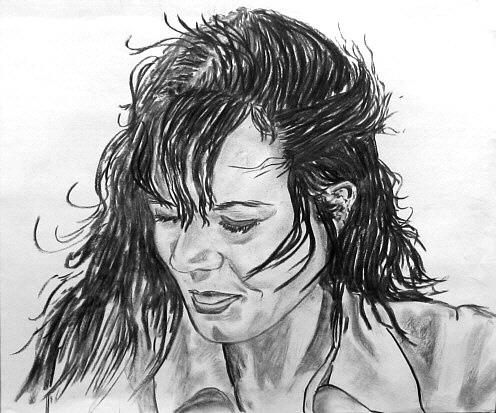 Posted below is the contents of Peggy's printed and bound Art Folio.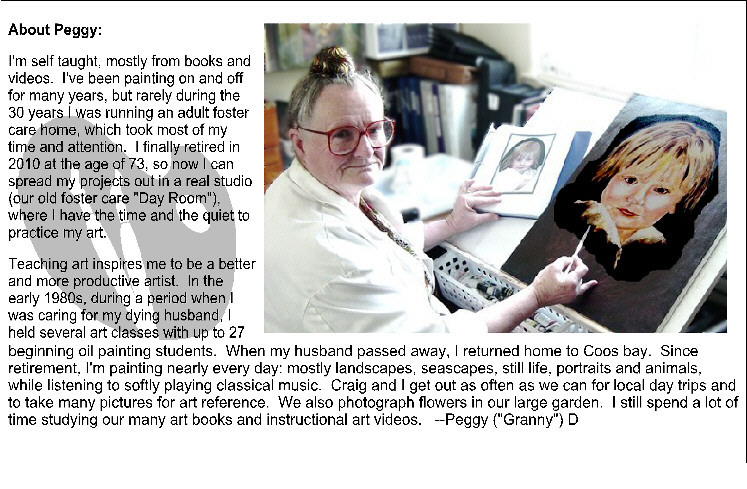 * Peggy (and Craig) rapidly grew uncomfortable with attempts to place and price her work. We ended up donating her paintings, either for display or for fund raising sale by the recipients (Waterfall Clinic, Coos Bay Fire Station #1, Coos Elderly Services, Coos Head Food Co-op, and the Crossroads Cafe.)
* Some artists are naturally entrepreneurial, while others consider it "money changers in the temple" --but we all do what we must to stay alive and pursue our creative passions. We give our support to both kinds of artists.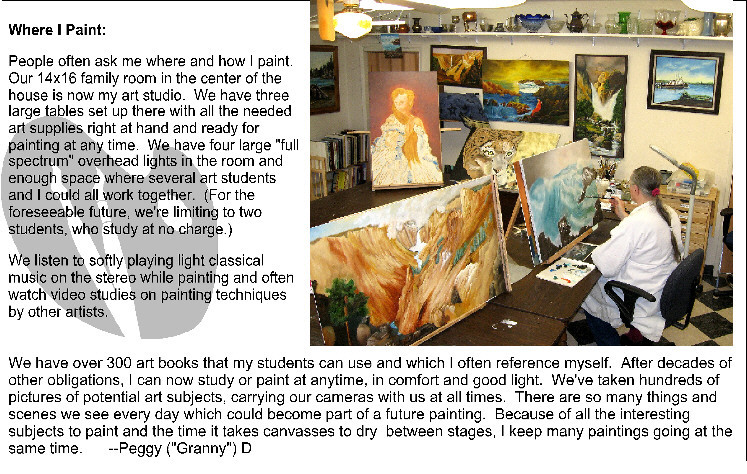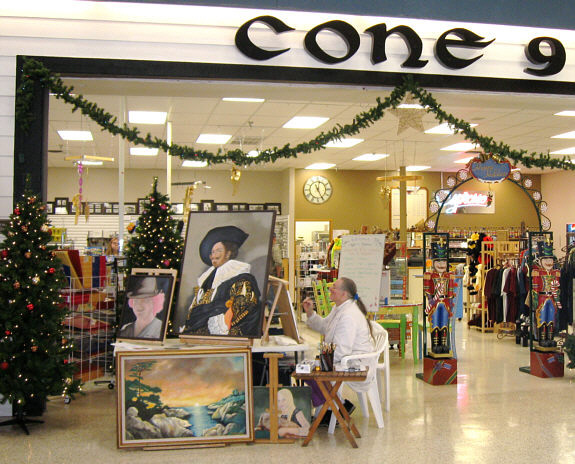 Peggy exhibiting and demonstrating at North Bend's Pony Village Mall
Thank you for looking at my paintings!
Peggy ("Granny") D